The right logo tells everything about business and SUCCESSFUL BRANDING without saying a word. It communicates with the consumers without pages and a team of copywriters. A rightly placed and well-designed logo can help you get more leads. According to the stats, a SUCCESSFUL BRANDING and consistent representation on different platforms result in 23% more revenue generation. The right logo is not just about the final design but how it grabs the attention of potential consumers. 
Read the below section of the article to take a deeper look at why logos are necessary for successful branding.
Develops Strong First Impression
In this digital era, attention spans are very short. Statistics say that consumers have a first impression of a brand in around 0.05 seconds immediately after noticing it. In short, companies have a few seconds to impress their potential clients with their branding strategies. Brand Owners should take extra care to ensure that this first impression is unforgettable. Because if you design an impactful logo to represent your brand, that short attention span might work to your benefit.
Attracts Potential Customers
We don't live in a world where everything is black and white. Exciting design and color attract people. A unique logo with significant contrasting or harmonizing elements will attract more. It should be designed on packaging to grab the attention of potential customers. These might encourage them to look at and buy your stuff. 
A well-designed logo can instantly capture customers' attention and represent a company's core values. However, the backdrop color may give the customer a unique impression. The blue color, for example, is said to depict trust, and most corporations use it in their logos. You must consider effective Logo Designing Tips for your brand logo.
Reveals Business Identity
Generally, a logo serves to represent the name and work of the company through visual details like shapes, texts, and images. Professional graphic designers convey the owner's message with the right visual strategy. The company can display the unique logo on the furnishings and door front. Therefore, a logo is a distinct symbol showing the essence of a company. 
Logo as a corporate symbol is essential for the successful branding of any business. It shows the dedication of brand owners towards their products. However, a logo must be featured in the decor, such as display cases, shelves, posters, and other items to express the brand identity.
Shows Professionalism of Brand
Brands may expect a boost in reputation with professional-looking logos. Customers become loyal supporters of a company if they believe it is trustworthy and reputable. During brand marketing, logos greatly facilitate you. 
Brand loyalty is essential, and it is something that every company should strive for. Many potential consumers may develop an interest in the logo and choose it above other factors. Also, if the logo has a unique design, the customers would be more likely to remember the brand. The addition of stunning colors or animations to the logo is also an example of a next-level approach one can adopt. 
If people recognize the company logo, they will trust it without question. Logos have a strong symbolic connection to people's memories and feelings. For example, let's take a look at Nike. Our attachment to that tick symbol stems from their idea of making the world a better place through running a SUCCESSFUL BRANDING.
Builds an Emotional Connection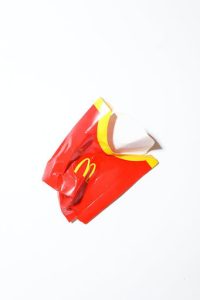 Since Logo is the first element a person notices, the consumers are more likely to develop an emotional connection to the brand's logo. The right logo serves to build a strong impression. Whenever anyone thinks about the brand or its services in the future, they would first recall their logo. So, make sure you deliver quality service and visually express the company's core values.
Consumers also have an intimate connection with their favorite companies, even though they have a variety of alternatives.  I wouldn't say I like it as a consumer when my favorite brand changes its logo, the one I've become accustomed to. Now I have to retrain my brain to remember updates. A subtle recognizable logo helps in establishing brand trust. Check out the article to know about Powerful Logo Redesigns Of 2021.
Conclusion
As you can see, a logo is necessary for establishing a SUCCESSFUL BRANDING. If you don't have a logo (especially one that pops out), you're missing out on a shot to get more conversions in your business. When it comes to the benefits of branding a business, the logo clearly distinguishes the company from its competitors.
READ NEXT: How to Promote YouTube Channel for Free
RELATED TOPICS: Best business ideas