Whether it is Bedroom, Living Room Design or any other guest room if you and your beautiful family have a great experience and memories with it. It is really amazing. People focus on guest rooms only. They invest and decorate it. however, I am not against the Home Décor Ideas of the guest room. But it is also mandatory to give it a cool touch. So that it looks beautiful when you stay here. In this article we will share different Creative ideas, that will give your room a romantic and stylish touch. Here are some of the Creative ideas.
Choose a paint that will give your room a warm Touch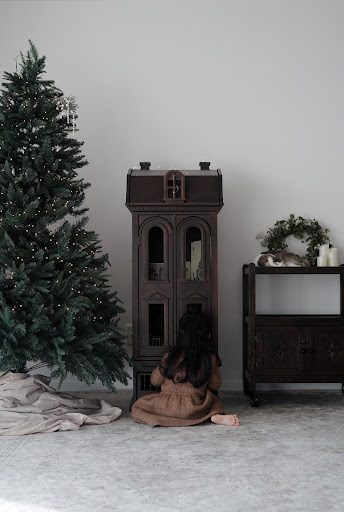 The first thing that affects your mode and you can continuously face it is the paint color. To give your room a romantic and stylish touch it is important to choose the paint color wisely. The interior designer and decorator always suggest painting your room with warm colors. As we already mentioned in our previous article, how paint colors can affect your mode.  The combination of green, red, and orange paint gives you a warm effect. From these colors, you can breathe fresh air as well as get enough energy. Besides this, if you want to keep your room cool, we would suggest keeping a combination of blue paint, green and purple.
Manage your furniture in a Better way
Managing furniture is one of the difficult tasks in the room. However, if you hire the services of an expert decorator, they can help you a lot. They know how to arrange the furniture in a better way. So that enough free space becomes available. Make sure you have enough extra space while setting up furniture. Besides this, when selecting furniture for your bedroom or Living Room ideas. Make sure you buy quality and multipurpose furniture.  It will not only save your money and space but will give your room a cool and chic look.
Cover your Bed
Bed requires more space in the room. So, we will manage it in such a manner that it creates a versatile Design Inspiration as well as give your room a romantic and stylish look. The first thing you have to consider is the foam size. Make sure you select a comfortable foam. The second is how you will cover the foam with what, Ultimately the answer is a bedsheet. You can select beautiful and designed bed sheets. If you want to stick to a single color. There is nothing best than a white color bedsheet. The third most important thing is pillow selection. The number of pillows depends upon your choice; however, we suggest keeping the pillows in odd numbers like 3, 5, etc. Similarly, the size, color, and design of the blanket over the bed are also required to be matched. Make sure you choose matching pillows with your bedsheet. Also, you can cover your bed with a canopy, it also gives you a stylish look as wells as maintain privacy.
Don't miss the Wall Art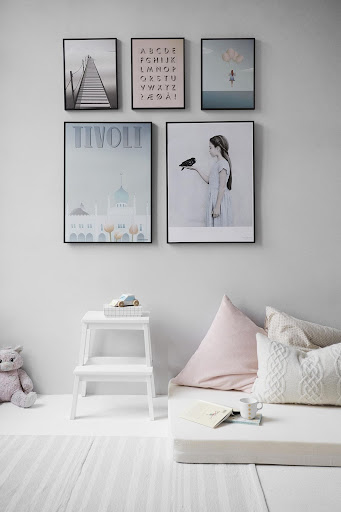 Wall art has an important contribution to your room outlook. Your room walls will look so blank without wall art. Although we have shared a complete article on wall art, its importance, and how to maintain a wall art uniqueness. Make sure you have two things in mind while hanging wall art in a house interior design. Size and order. Size and order matter a lot. When a specific order is followed, it will give your room a romantic and stylish touch. 
Lighting
Lighting has also as much importance as other things that we mentioned above. It depends upon you, what type of lighting you prefer. To give your room a romantic and stylish look you can use tea lights as well as candles. Another modern interior design that will give a more stylish look is to install a string light over your bed.  When these types of lights are installed over the bed. It will double the beauty of your room.
Multi-level Shelves
Shelves are an important part of any room whether it is a bedroom or living room. The shelves are used for multiple purposes. Like you can put your books in it. Also, you can place beautiful antique items on the shelves. When you are planning for shelves, make sure you include different styles, and Hight shelves.
Don't let the coffee Table empty
An empty coffee table looks so awkward. So, let's put some antique items, a vas, or any type of Decorating ideas on it. It will not only fill up the empty space but will give your room a romantic and stylish touch.
READ NEXT: Make your Apartment look Luxurious on a Budget
RELATED TOPICS: house interior design