There are numerous destinations in India that offer delightful holiday experiences with family and friends. It's not necessary to limit your options to just Himachal Pradesh and Rajasthan, as South India also boasts natural beauty worth exploring. An excellent example is Tamil Nadu, which features many exceptional tourist attractions. If you're searching for beautiful places in Tamil Nadu, there are a lot of notable places. If you haven't yet visited south India, it's an opportune moment to embark on an exploration. Take a break from the usual tourist hotspots like Udaipur or Manali, especially when Tamil Nadu has renowned places waiting to be fully explored. It's worth noting that Tamil Nadu doesn't lag behind other Indian states in drawing a significant number of tourists. The state is home to numerous ancient temples, hill stations, and beaches that attract a large number of travelers. In this blog, we present a checklist of the noteworthy spots in Tamil Nadu, encouraging you to explore the best places in South India – Tamilnadu and Immerse yourself in its culture, cuisine, and much more as we embark on this exploration.
Tamil Nadu and its Unique Culture
Tamil Nadu is a state in the southern part of India. The state is bounded by the Indian Ocean on the southeast, Kerala on the southwest, Karnataka on the northwest, and Andhra Pradesh on the northeast. It has an area of 130,058 square kilometers (50,216 square miles) and a population of close to 80 million (2022). Tamil Nadu is the eleventh-largest state in India by area and the seventh-largest by population. It has a Gross State Domestic Product (GSDP) of US$210 billion (2016–17). Chennai, which was formerly known as Madras, is the capital city of Tamil Nadu.
Tamil Nadu is one of the most urbanized states in India. According to 2011 census data, more than 60% of its residents live in urban areas. The state has a literacy rate of 80%, which is higher than the national average. The sex ratio in Tamil Nadu is 996 females for every 1,000 males, which is also higher than the national average.
Tamil Nadu's culture is rooted in antiquity and spans literature, music, dance, Architecture & sculpture. Its cuisine is characterized by mild spices and strong aromas. Rice is a staple food here and tamarind is often used to add sourness to dishes. Jaffna region's specialty dish would be string hoppers consisting of steamed rice flour pancakes served with coconut milk-based gravy and vegetables curry whereas South Indian cuisine offers you idli/dosa
Best places in South India -Tamil Nadu
1.Madurai(#No.1 Best Tourist Places in Tamil Nadu)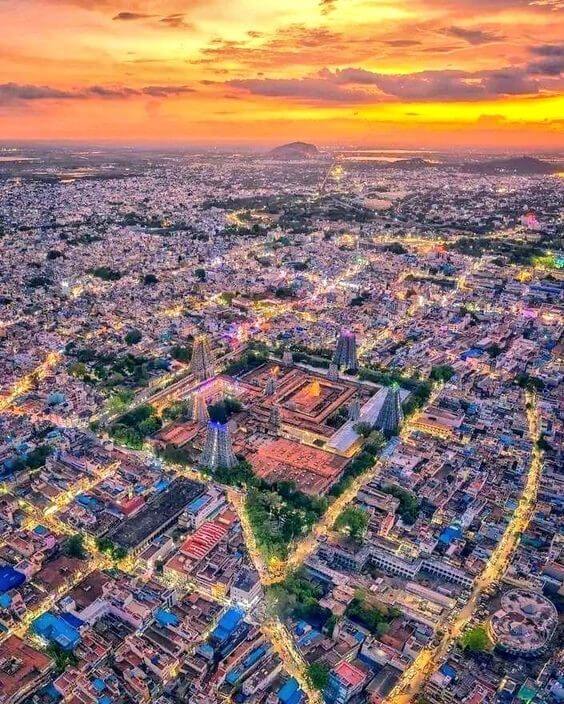 Madurai is one of the oldest inhabited cities in Tamil Nadu and has been a prominent center of Tamil culture and civilization for over two millennia. The city is home to the world-famous Meenakshi Amman Temple, which is one of the best tourist places in Tamil Nadu. Other notable landmarks include the Thirumalai Nayakkar Palace, Koodal Azhagar Temple, and Gandhi Memorial Museum. Madurai is also a major pilgrim center for Hindus and attracts visitors from all over India and abroad.
2. Rameswaram
Rameswaram is a holy city for Hindus and is situated on the Pamban Island in Tamil Nadu, which is one of the best tourist places in Tamil Nadu The island is connected to mainland India by the world's second longest sea bridge, the Indira Gandhi Bridge. The city is known for its presiding deity Ramanathaswamy Temple, which is one of the 12 Jyotirlinga temples dedicated to Lord Shiva in India. Other notable temples include Annai Indirani Amman Temple and Erwadi Dargah. Rameswaram is also a popular beach destination with tourists coming from all over to enjoy its pristine beaches and clear waters.
3. Kanyakumari
Kanyakumari is the southernmost tip of mainland India and is one of the best tourist places in Tamil Nadu situated at the confluence of three oceans – the Bay of Bengal, Arabian Sea, and Indian Ocean. The town derives its name from the temple of Devi Kanya Kumari, a form of Goddess Parvati. One of the major attractions in Kanyakumari is the spectacular sunrise and sunset views from the beaches. Other popular destinations include Vivekananda Rock Memorial, Thiruvalluvar Statue, and Our Lady of Ransom Church.
4. Coimbatore
Coimbatore is situated on the banks of Noyyal River and is one of the best tourist places in Tamil Nadu often referred to as the 'Manchester of South India' due to its large cotton-producing industry. The city has a rich cultural heritage and offers plenty for tourists to explore. Some of the major tourist places near coimbatore include Marudamalai Temple, Aliyar Dam, Anubhavi Subramaniar Temple, and ISKCON Coimbatore among others. The city also boasts some amazing hill stations nearby such as Valparai, Ooty, and Kodanadu which are easily accessible from here.
5. Kodaikanal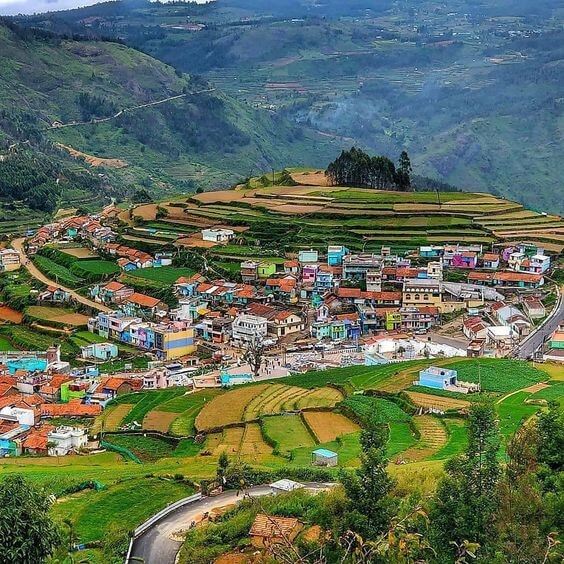 Kodaikanal is one of Tamil Nadu's most popular hill stations located in Dindigul district at an altitude of 2133 meters above sea level and it is one of the best tourist places in Tamil Nadu. The town has breathtaking vistas and offers a peaceful respite from the hustle and bustle of city life. Some of its popular attractions include the Kodaikanal Lake, Bryant Park, Coakers Walk, Bear Shola Falls, and Kodai Solar Observatory. Adventure enthusiasts can take up exciting activities such as trekking, hiking, and biking. tourists can also shop for handmade goods at local markets.
Best Beaches in Tamil Nadu
If you are a beach lover, then Tamil Nadu is the perfect place for you. With its long coastline and plethora of beaches, Tamil Nadu offers something for everyone. Whether you are looking for a secluded spot to relax or an action-packed beach to enjoy the waves, Tamil Nadu has it all. Here are some of the best beaches in Tamil Nadu that you must visit:
1.Marina Beach: Located in Chennai, Marina Beach is one of the best tourist places in Tamil nadu. It is also one of the longest beaches in India. The beach is perfect for a leisurely stroll, sunbathing or simply taking in the stunning views. There are also a number of shops and restaurants along the beachfront, making it the perfect place to spend a day.
2. Kanyakumari Beach: Situated at the southernmost tip of India, Kanyakumari Beach is the best tourist places in Tamil nadu where three oceans meet – the Bay of Bengal, the Arabian Sea and the Indian Ocean. The confluence of these waters makes for some spectacular views. The beach itself is beautiful with white sand and clear blue waters. You can also see Vivekananda Rock Memorial and Thiruvalluvar Statue from here.
3 . Muttukadu Beach: Just 30 km from Chennai, Muttukadu Beach is a beautiful spot for picnics and swimming and it is one of the Best Tourist Places in Tamil Nadu. The backwaters here make for some breathtaking scenery. You can also go boating or windsurfing at the nearby water sports center.
4. Mahabalipuram Beach: Located in the Kancheepuram district of Tamil Nadu, Mahabalipuram is a one of the Best Tourist Places in Tamil Nadu. It offers stunning views of the Bay of Bengal along with some interesting historical monuments like the Arjuna's Penance, Pancha Rathas, and the Shore Temple. Swimming and sunbathing are some of the activities you can enjoy here.
Hill Stations Tourist Attraction
If you are looking for a break from the hustle and bustle of city life, then a trip to one of Tamil Nadu's many hill stations is the perfect solution. Situated in the Western Ghats, these picturesque towns offer stunning views, cool temperatures and a variety of activities to keep visitors entertained. Here are some of the best hill stations to visit in Tamil Nadu:
1.Ooty: Popularly known as the 'Queen of Hill Stations', Ooty is situated in the Nilgiri district of Tamil Nadu. It is one of the best tourist places in Tamil nadu and is renowned for its beautiful scenery, lush green gardens and tea plantations. There are also several man-made lakes in Ooty which make for ideal spots to relax and take in the views.
2. Coonoor: Another gem in the Nilgiri district, Coonoor is one of the best tourist places in Tamil Nadu which is smaller and quieter than Ooty but no less beautiful. It is home to Sim's Park, one of the most gorgeous parks in India with a variety of flowers and plants. Visitors can also take a toy train ride through Coonoor's pretty landscapes or go trekking in nearby areas such as Doddabetta Peak.
3. Kodaikanal: Situated atop a plateau in southern Tamil Nadu's Dindigul district, Kodaikanal has been appropriately nicknamed the 'Princess of Hill Stations'. This relatively small town packs a punch when it comes to tourist attractions and is particularly renowned for its serene lakes, waterfalls, lush green valleys, and gorgeous views. There are also several nearby trekking trails for those looking for some adventure and one of the best tourist places in Tamil Nadu
Famous Temples of Tamil Nadu
There are a number of famous temples located in Tamil Nadu which are popular among both locals and tourists alike. Some of the most well-known temples in Tamil Nadu include the Meenakshi Amman Temple in Madurai, the Ranganathaswamy Temple in Srirangam, the Brihadeeswarar Temple in Thanjavur, and the Ekambareswarar Temple in Kanchipuram. Each of these temples is unique and has its own special history and significance.
The Meenakshi Amman Temple is one of the largest and best tourist places in Tamil Nadu. It is dedicated to the goddess Meenakshi, who is a form of Parvati, and her consort Sundareswarar (Shiva). The temple complex covers an area of almost six hectares and has 12 towers, each about 15 meters tall. The main attraction of the temple is the golden statue of Meenakshi which is three meters tall and weighs approximately five tons.
The Ranganathaswamy Temple is located on an island in the Cauvery River and is one of the best tourist places in Tamil Nadu and important pilgrimage sites for Hindus. It is dedicated to Ranganatha, a form of Vishnu, and there are 21 gopurams (towers) around the temple complex, each towering up to 50 meters tall. The temple complex covers an area of 156 acres and also includes a number of smaller shrines and twelve wells.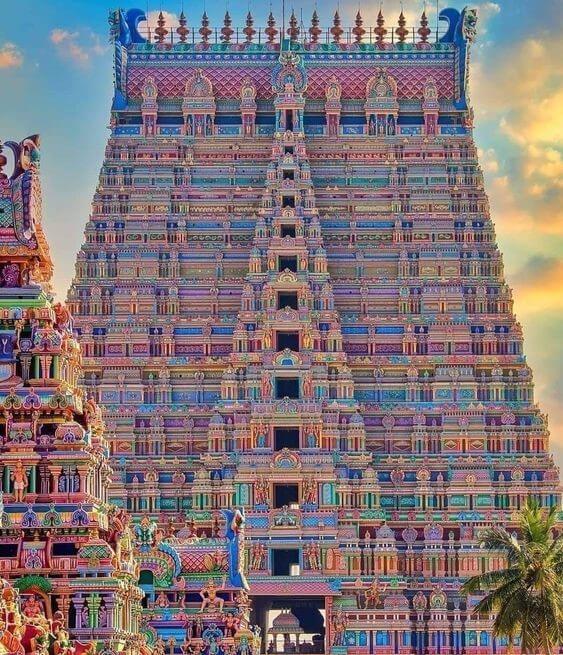 Shopping Destinations in Tamil Nadu
When it comes to shopping in Tamil Nadu, there are a few hidden gems that are worth discovering. From bustling marketplaces to quaint shops, there is something for everyone in this southern state. Here are some of the best shopping destinations in Tamil Nadu:
The first stop on any shopping trip in Tamil Nadu should be Chennai. This city is home to a variety of marketplaces, each with its own unique offerings. From traditional handicrafts to modern fashion, Chennai has it all. For a truly Indian shopping experience, head to George Town or T Nagar. These areas are known for their vibrant atmosphere and endless selection of goods.
If you're looking for something a bit more low-key, Kanchipuram is the place for you. This town is famous for its silk sarees, which make for beautiful souvenirs or gifts. Be sure to bargain with the shopkeepers – it's all part of the fun!
No visit to Tamil Nadu would be complete without a stop in Madurai. This city is home to one of India's largest markets, Meenakshi Temple Market. Here you'll find everything from spices and textiles to jewelry and souvenirs. While the atmosphere can be chaotic, it's all part of the Madurai experience!
Adventure Tourism in Tamil Nadu
Adventure tourism in Tamil Nadu is a relatively new concept, but one that is growing in popularity. With its diverse landscape and rich culture, Tamil Nadu offers plenty of opportunities for adventure seekers. From treks through the Western Ghats to elephant safaris in the south, there are plenty of ways to get your heart pumping in Tamil Nadu. Here are some of the best adventure tourist attractions in Tamil Nadu that you shouldn't miss out on.
1. Trekking in the Western Ghats: The Western Ghats are a mountain range that runs parallel to the western coast of India. They are home to some of the country's most beautiful scenery, including forests, waterfalls, and wildlife. There are many different trekking trails that wind their way through the Western Ghats, varying in difficulty from easy to challenging. Whether you want to spend a day or a week trekking, you'll be able to find a route that suits your needs.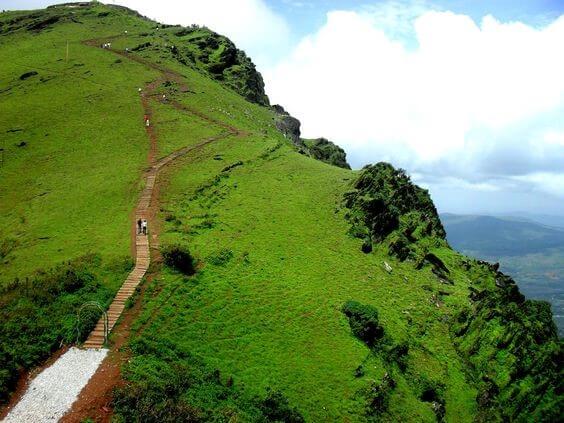 2. Elephant Safaris: If you're looking for an up-close encounter with some of Tamil Nadu's wildlife, then an elephant safari is a must-do activity. These safaris take place in Mudumalai National Park and Bandipur National Park, both of which are located in the southern part of the state. During your safari, you'll travel on the back of an elephant through the jungle, spotting animals such as tigers, leopards, and deer along the way.
3. Scuba Diving: Tamil Nadu has some of the best scuba diving sites in India. In fact, it's estimated that there are more than 75 different dive sites here! From exploring wrecks to observing the vibrant marine life, there's sure to be something for every level of diver here. Some of the most popular spots include Bryant Park and Mahabalipuram Reef.
4. Kayaking: If you want to hit the water for some real adventure fun, then kayaking is an excellent option. There are several options available in Tamil Nadu, from white-water rapids on Chinnar River to flat water kayaking around the backwaters of Kaveri Delta. You can even take guided tours that include overnight camping trips or multi-day expeditions through Pambar Gorge and Periyar Wildlife Sanctuary.
5. Mountain Biking: With its varied terrain and stunning scenery, Tamil Nadu is a great destination for mountain biking enthusiasts. There are plenty of trails that cater to all levels of riders, whether you're just starting out or you're an experienced biker looking for a challenge. The Nilgiri Hills are particularly popular for mountain biking, as they offer a variety of trails with breathtaking views.
Tamil Nadu is strongly recommended for a visit, at least once in your lifetime. The state stands out as a captivating attraction due to the diverse experiences it provides to its visitors. The unique confluence of three seas, a feature exclusive to this region, further enriches the beauty of the place. Thus, our compilation concludes, highlighting the Best Tourist Places in Tamil Nadu that are certain to leave you with enduring memories for years to come!
READ NEXT: Top 10 Best Waterfalls in Tamilnadu
RELATED POST:
1. Top 10 Best Hill Stations Near Erode
2. 7 places to visit in Ooty in one day
3. 8 Unique Places to Visit in Delhi for an Unforgettable Experience
4. Top 10 Places to Visit in Bangalore with Friends
5. 7 Fascinating Places to Visit in Jaipur at Night: Explore the City of Lights