Who doesn't know that our surroundings can affect our moods? Your bedroom wall décor should reflect what you want to wake up every morning. While decorations and lightings play a significant role in refurbishing a room, wall décor can update any dull setting and make it amazing. Explore the Bed room Wall Design to upgrade your room new design home.
Bed room Wall Design
Modify your room
Modifying a white room is quite tricky. However, this modification can define your personality. While many revamping ideas seem daunting, your bedroom wall décor can transform the entire room and can be simple. With effective tools and the right advice, this is an easy task. We often don't need an expensive décor to add characters to our walls. So the following are ideas to revamp your bedroom:    
Wall planters
Wall planters may seem quirky, but its the perfect way to incorporate greens into your life. Apart from our diets, we need greens to fill our blank walls. This creates an earthy mood, giving your bedroom a Bohemian look. There are several ways to incorporate potted planters into our wall décor, including draping the pots and using lined wall planters. 
It would be ideal to choose artificial greens as plants as there would be not much struggle when it comes to wilting the leaves. However, if you are a nature enthusiast, you can add sweet-scented chamomile plants to give you a perfect sleeping experience. 
Transform boring walls 
Rather than just painting a stunning color to your backdrop, seal the deal by adding fascinating textures. You'll notice that plain colors alone don't create a unique feeling. Adding texture transforms the room and provides a feel for your bedroom. 
Frame gathering 
Plain frames can play a good role in revamping your bedroom wall décor. This idea closely follows a minimalistic method of modernizing your walls and making them look artsy. It is an ideal way to portray your bedroom as modern art. 
Sectionalize your wall 
There are many ways to decorate and make your bedroom wall important. Begin by adding storage units and revamping pieces to sections in your wall for an extensive spread. 
Through sectionalizing, you can flexibly use your latest home design pieces. Additionally, it gives your wall a charming look and a great taste. 
Use mirrors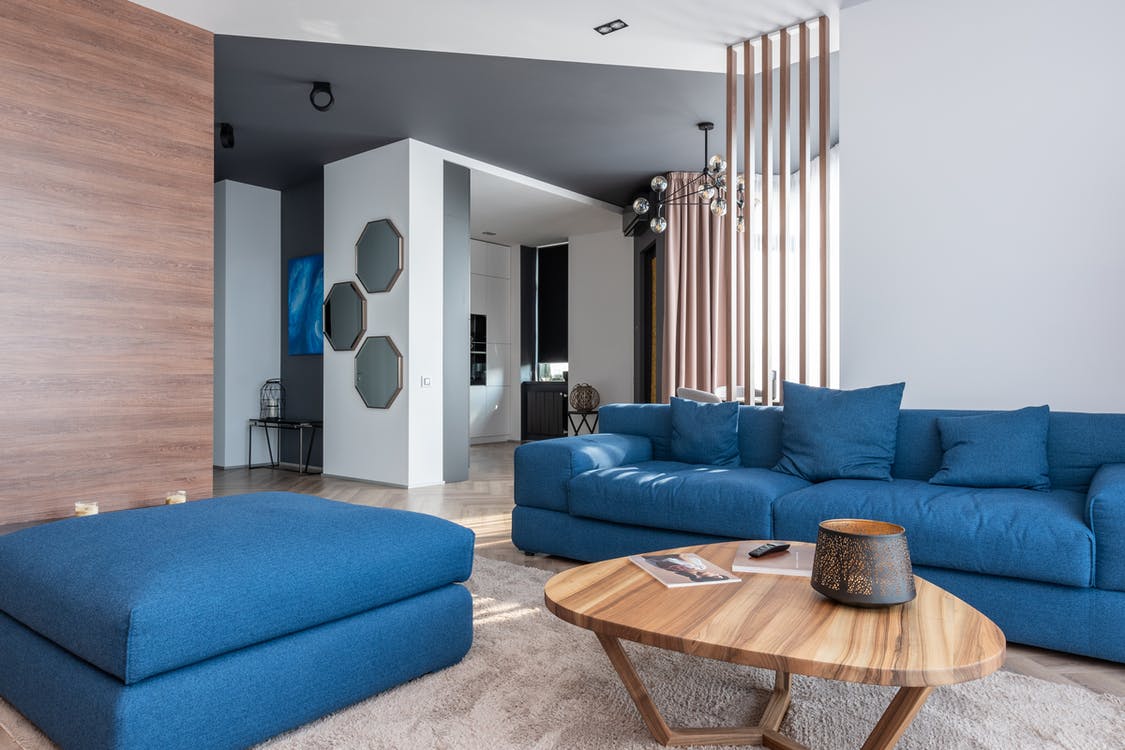 Make your room spacious by adding a mounted mirror on your wall. This is an excellent decor idea tested and found to transform blank walls. It is people's favorite due to its ability to make your room look larger and more comfortable. On top of that, mirrors give the room a captivating and chic appearance. 
It is the best way to add elusive wall décor ideas to your bedroom. 
Add a contrasting wood panel. 
Wood paneling is something that will never be outdated. Covering your wall with wooden panels can give your bedroom a minimalist look. The roominess is transfused by adding wood.
Add shelves
While sectionalizing your bedroom wall can take a massive space, adding shelves guarantees you modern minimalism and utility. Adding an elongated shelf on your bedroom wall gives your bedroom a classic look and makes it stylish. 
Brighten your wall 
Adding surrounding lighting to your bedroom wall is a homemade yet simplest way to customize your room. You can hang them up in your favorite new design home and add a constellation of stars. This is an ideal way to warm your room and make it cozy during the night. 
Consider cushioning 
Fill the walls with cushions to give your room a royal look. Cushioning your walls is a known simple approach to instantly decorate your room. This is one of the best ways to give your bedroom an elegant look.
The bottom line 
We are all fed up with spending the nights in boring bedrooms. With several ideas, you can lighten your bedroom and an enchanting look.
Fashionable Home Decors That Will Style Up Your Home
5 easy tips on how to use art to decorate your space