Watch Gang us what you receive when you cross the subscription model famous among grooming and clothing brands with the need to smartly know the time.
The Watch Gang brand has got huge praise in several popular news outlets like Ask Men, Buzz Feed, Esquire, and Men's Health. When you line it all up, they have received very much praise for the lavish take on the subscription box.
How does it work?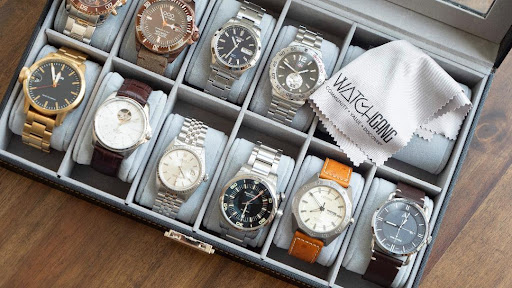 Like any other subscription service, once you pick a plan, Watch Gang allows you to get a new product each month. With Watch Gang, though, the wristwatches are very carefully picked, but not revealed to the buyers until they receive them.
Our review shows that getting started with a service is pretty smooth. You just need to enter your email and make to create a profile without further verification. The sign-in starts with a quiz to figure out your preferred style, such as an adventurer or executive.
Next, you enter your shipping address and pick one of the below-mentioned subscription plans. Each can be customized monthly, quarterly, or on-demand delivery time. Before you try them, these Watch Gang subscriptions options you need to pick:
Includes brand wristwatches with premium Japanese automatics such as Seiko and Miyota. Made of stainless steel with genuine leather bands, the brands might be lesser-known but still produce premium watches.
Includes a mix of Swiss and Japanese Quartz with occasional automatics, the research for my Watch Gang review suggests that this package provides a great price and quality ratio.
The timepieces are sophisticated, mainly with Swiss and Japanese Automatics. Offering timeless and classy pieces, this tier provides the most amazing chronometers out there. 
Watch Gang has collaborated with watchmakers from around the world, offering both new and automatic watches. The size shipped by the brand is similar to what's received from any shop. According to the verified Watch Gang reviews, metal wrists come with a full bracelet and enough links that the average user normally has to resize. 
Though, the brand does not guarantee the belt size. In addition, to what you get with the picked plan, you can buy a watch of your choice by visiting the Watch Gang shop.
Managing Your Subscription
Every monthly subscription automatically renews on the 1st of every month. The brand does not provide refunds nor does it accept returns if you do not as the received precut. You can manage the subscription or cancel it without issue.
Any left pay-up shipment is converted into consideration credit that can be utilized on the WG wheel and member store. Make some changes by midnight ET of the 8th of every month. Otherwise, changes will be reflected the following month.
Watch Gang Pricing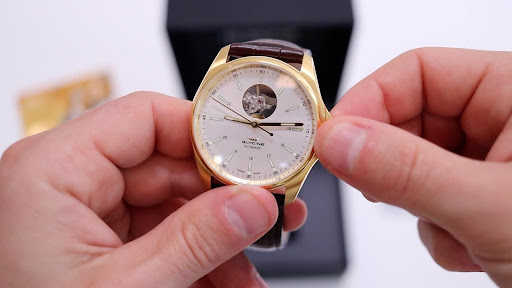 The 3 tire prices are as follows:
Original Tier ($50 each month)
Black Tier ($100 each month)
Platinum Tier ($300 each month)
There're progressive discounts for prepaying for either three or six or nine months. If you are a global customer, bear in mind some discounts mightn't apply due to increased shipp9hntg expenses.
Is Watch Gang worth it buying?
WG is a place for watch lovers and collectors. Joining the community of like-minded persons is vital to anybody who aspires or already has an exquisite selection of timepieces.
For a brand entirely in charge of what you get, it is relatively flexible. The account is simple to customize and the signup procedure takes only a few minutes. The subscription plan's flexibility makes it ideal for people who don't want to get a new watch each month.
Overall, having a choice to get a top-quality watch that exceeds the subscription prices is pretty great. And the bottom line of our review is that these services provide you the chance to be introduced to high-end models that are difficult to buy. It is the ideal option for people who want to build a watch collection without spending too much money.
READ NEXT: Best Moisturizers for Dry Skin

RELATED TOPICS: Beauty Blog