Introduction:
Finding Best Perfumes for Men? Read on. With the right scent, any man can look more handsome. And, let's face it, even if you're well-groomed, a poor scent can throw off your entire game. Fragrances are now available to fit every mood or situation. Street style, sophisticated, sultry or understated colognes are just a few of the many varieties available.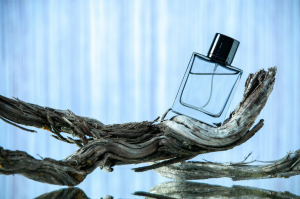 You need not to be stressed out about spending an immense fortune on the Best Perfumes for your man. To help you out, we've compiled a list of some of the Best Perfumes for men all of which cost less than 1,000 INR. So, if you're looking to stock up on some of the top men's perfumes in India, find a full list here.
Best Perfumes:
Biotique Blissful Lavender Eau De Toilette:
Lavender, Tangerine, and Marine are combined to create a smell that recalls the richness of the ocean.. Having a passionate, seductive and deep perfume, this best scent can be enjoyed by both men and women. Its long-lasting feature makes it ideal for regular use.
The Man Company Perfume:
The revitalising and strong aroma of The Man Company's Blanc perfume will help you stand out from the crowd and make a statement. Citrus, willow leaves, cardamom, lavender, and cedar are some of the fragrant components that come together in this scent. It has a formula that is not heavy, making it suitable for day-to-day use, whether you are going to the office or attending a social gathering.
This sophisticated fragrance is made without the use of gas, which allows it to have a longer shelf life. This perfume has a long lasting effect, and it invigorates you during the day by filling you with uplifting and invigorating tones of citrus fruit. 
AXE Signature Gold Dark Vanilla:
When it comes to fragrances directed toward guys, AXE is a well-known brand name. Its trademark gold woody smell is tempting, exotic, and lasts for a long time, and it contains regal oud wood and rich vanilla. This cologne is ideal for a dapper man to wear whenever he steps outside of his house on a daily basis. It also comes in a variety of other fascinating variations that you just have to try.
Fogg Xtremo Scent:
It is an excellent investment for anybody looking for a long-lasting perfume. Fogg's Xtremo Scent, due to its strong scent, is not recommended for everyday usage. On the other hand, it is an excellent choice if you're looking for a fragrance that can be used on special occasions.
With a lasting scent of up to 4-5 hours, it is ideal for fancy parties and easygoing business meetings. Consequently, it is an outstanding product for any of these occasions.
Biotique Blissfull Lavender Perfume:
The Biotique brand is well-known throughout the nation for the natural and ayurvedic personal hygiene products that it sells. Although not many people are aware of it, they also produce a line of gender neutral scents that come in a variety of tastes, some of which include fresh fruity scent, lavender, rose, and others. Nevertheless, the fragrant and earthy smell of the lavender variant makes it stand out from the rest. 
Ulric de Varens Eau De Toilette:
Fougere and oriental notes combine in the scent of Ulric de Varens for men. Wild musk softens the earthy vetiver elements, which are blended with crisp and fragrant artemisia, rosemary, and mint. You'll be the centre of attention everywhere you go thanks to this enticing scent.
Adidas Pure Game Eau de Toilette:
The woodsy and spicy aroma of Adidas Pure Game Eau de Toilette makes it an excellent choice for day-to-day use. Tangerine, Mandarin Orange, Basil, and Pepper are found in the top notes, and Lavender, Guaiac Wood, and Cypress are found in the fragrance. Sandal, Aromatic, Smoke, and Tonka Bean are some of the base notes that contribute to the fragrance's crispness and spiciness. This scent is best suited for guys who constantly have their attractive attitude on and is suggested for use with casual attire.
Conclusion:
Above mentioned are some the Best Perfumes for men that you can gift on his birthday or your engagement anniversary. Therefore, its time to purchase them all for your loved one.